Heart of Yoga Teacher Training: Deposit to secure your place for 2017/18 (Semester 2, 2017 + Semester 2, 2018)
Teacher Training • Yoga Therapy Foundations • Yoga Studies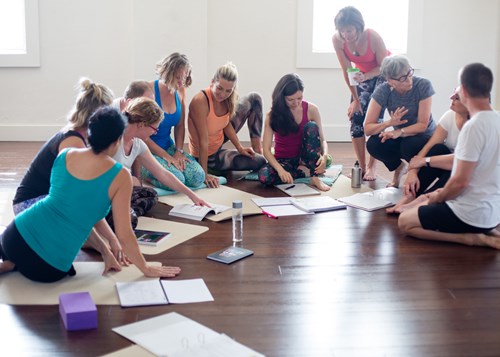 The Yoga Institute specialises in providing comprehensive yoga studies, teacher training, yoga therapy and continuing education courses.
Passionate about yoga, we pride ourselves on offering an educational experience that informs, inspires and nurtures students keen to deepen their personal and professional understanding of yoga.
The Yoga Institute Heart of Yoga Teacher Training Course is of exceptional quality and value and registered with Yoga Australia, the peak body of the Yoga teaching profession in Australia. Holding the highest standards for Yoga Teacher Training in Australia, Yoga Australia have determined that full membership of the Association requires registered teachers to undertake at least 350 hours of training over a minimum of 12 months.
We look forward to welcoming you to The Yoga Institute.
View course page
ⓘ https://www.stickytickets.com.au/51000